Asset Preservation, Income Strategies, Risk Management, Principal Protection, Guaranteed Income for Life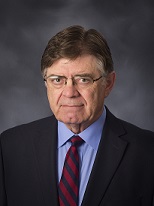 Whether retired or getting close, NOW is the time to build your retirement Game Plan.
In recent years, millions of people have jumped off Wall Street's greed-is-good rollercoaster in favor of common-sense investment alternatives--new ways to own stock investments and reduce their volatility to market downturns. They have adopted a well-thought-out Game Plan to protect their principal, reduce taxes, optimize gains, and generate a perpetual monthly income.
Fisher Financial is a comprehensive retirement planning business founded in 1990 and serves hundreds of financial clients throughout California and other states from Alaska to Virginia.
REDDING OFFICE
2400 Washington Avenue, Suite 120

,

Redding, CA 96001
Phone (530) 243-2234
CHICO OFFICE
854 Manzanita Court, Suite 110, Chico CA 95926
Phone (530) 891-1117
Bond laddering is a time-tested strategy that can help manage interest rate risk.

With interest rates expected to keep rising here is a short quiz to test one's interest rate knowledge.

A whole life or survivorship life insurance policy can play an important role in a family's estate plan.

Understanding general obligation and revenue bonds, how bonds are rated, and potential benefits of tax-free yields.