Asset Preservation, Income Strategies, Risk Management, Principal Protection, Guaranteed Income for Life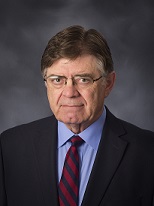 Whether retired or getting close, NOW is the time to build your retirement Game Plan.
In recent years, millions of people have jumped off Wall Street's greed-is-good rollercoaster in favor of common-sense investment alternatives--new ways to own stock investments and reduce their volatility to market downturns. They have adopted a well-thought-out Game Plan to protect their principal, reduce taxes, optimize gains, and generate a perpetual monthly income.
Fisher Financial is a comprehensive retirement planning business founded in 1990 and serves hundreds of financial clients throughout California and other states from Alaska to Virginia.
REDDING OFFICE
2400 Washington Avenue, Suite 120

,

Redding, CA 96001
Phone (530) 243-2234
CHICO OFFICE
854 Manzanita Court, Suite 110, Chico CA 95926
Phone (530) 891-1117
The changes Original Medicare and Medicare Advantage plan beneficiaries can make during the annual enrollment periods.

The pros and cons of keeping a pension versus accepting a lump-sum payout.

To help calculate retirement savings needs consider factors such as Social Security benefits and medical expenses.

What current trends in workforce automation could mean for U.S. workers, industries, and the broader economy.
How Long Will It Take to Pay my Balance?

Compare the potential future value of tax-deferred investments to that of taxable investments.

This calculator can help you determine whether you should consider converting to a Roth IRA.

Will you be able to afford nursing home care?