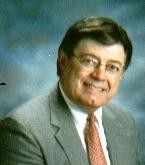 Asset Preservation, Income Strategies, Risk Management, Principal Protection, Guaranteed Income for Life
Fisher Financial Tax and Insurance Solutions, Inc. is a comprehensive financial services and retirement planning company serving Redding, Chico and the Northstate area. Founded in 1990, we have developed our business by reaching out, nurturing and maintaining close, trusting relationships with each of our clients.
We understand how important it is for you to be able to trust your financial advisor, particularly in the wake of recent, highly publicized corporate failures and investment management misdeeds. Regardless of the direction the stock market and interest rates take in the future, it's important to have a trusted advisor you can count on to give you the news straight and always look after your best interests.
That trusted advisor is Fisher Financial. We are experienced, responsive and understand your need for integrity and transparency.
To schedule a time to discuss your financial future, contact us wayne@fisherfinancial.net or call us at (530) 243-2234, today!
To attend a Retirement Survival event, call us for the time, date and location. Or click on the seminar link abov. You will learn about conservative opportunities and beneficial tax strategies.
Registered Investment Advisory services provided through DYNASTY CAPITAL MANAGMENT, INC. 5445 DTC Parkway, Greenwood Village, CO 80111
California License #:OF44158
Click the link below to view our Better Business Bureau report
Click the link below to view our National Ethics Associaton Advisor Check

Strategies that could help some taxpayers minimize the potential effects of the AMT in certain situations.

An overview of UITs with a focus on some important factors to understand when adding UITs to a portfolio.

The basics of bonds including the advantages and risks of U.S. Treasury, municipal, and corporate bonds.

How to help survivors from being forced to liquidate the business, sell assets, or borrow money to pay taxes and fees.